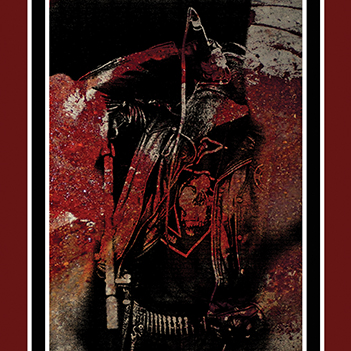 "Extermination Campaign" documents the two most important shows (one in Finland, the other in Vinland) from the 2015 world wide campaign of hatred, intolerance and WAR from the most extreme band in the world, INTOLITARIAN.
Led by Antichrist Kramer and featuring two completely different mercenary deployments for each chosen strike, this release documents the first time INTOLITARIAN unleashed uncontrolled explosions of rage, hatred and cymatic war directed at both sets of victims on each respective soil.
There are no overdubs nor clean pristine sound to be found on this release, so audiophile nerd faggots can fuck off. This release exists solely as a documentation of attack as well as to satiate the lust for extreme hatred of Hate Legion Disciples within all 4 corners of the earth, This release is solely for loyal maniacal suicide bombers and the die hard Hate Legion Disciple terrorists.
Digipak-CD limited to 500, pro-tape limited to 100. LP released by Final Agony from the US.
CD vailable, TAPE sold out!